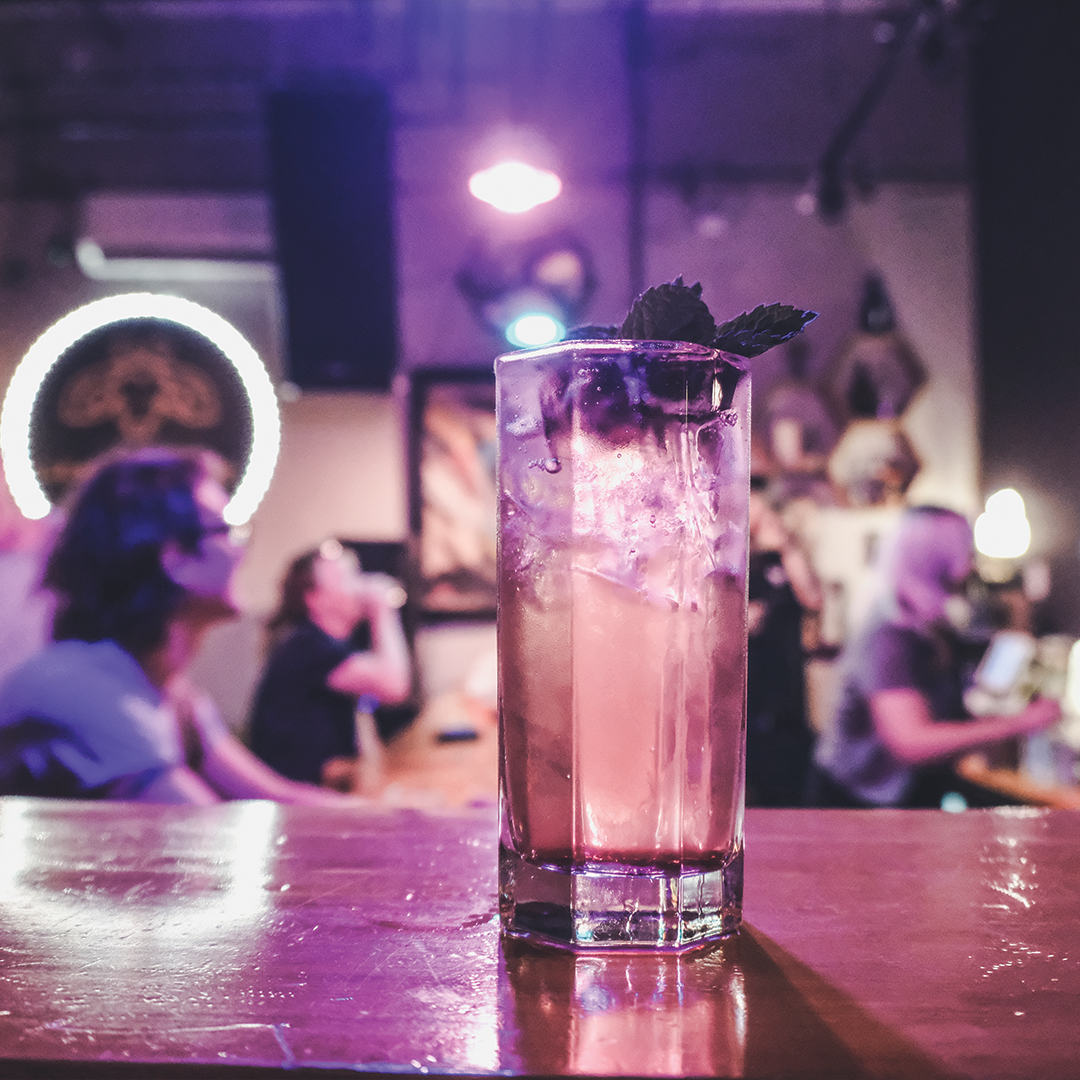 Our story
After two brothers had an idea of bringing a unique and lively drink to the market, Leaf & Hive was born. Based in Santa Fe, New Mexico, each flavor of Leaf & Hive's Honeybrew is created with a Jun culture using honey from local apiaries. Only the finest organic, sustainably sourced herbs and botanicals are used when creating Honeybrew, and we wouldn't settle for any less.
Our extensive range of refreshing and healthy probiotic beverages celebrate just how delicious and approachable Honeybrew is!
To transform the alcohol industry and drinking culture into a more elevated experience; what we call, The Evolution of Drinking.
The Evolution Of Drinking
Our mission is to elevate the alcohol industry. Honeybrew offers a fresh new experience for getting inebriated. The probiotic content of Honeybrew adds a plethora of health benefits to the drinking experience. Lactobacillus Plantarum is the most abundant and versatile probiotic in a healthy human gut. It has been extensively clinically researched and shown to have a wide range of health benefits. The probiotics along with the metabolites present in the drink make for a unique inebriation and a healthy experience which we refer to as "The Evolution of Drinking."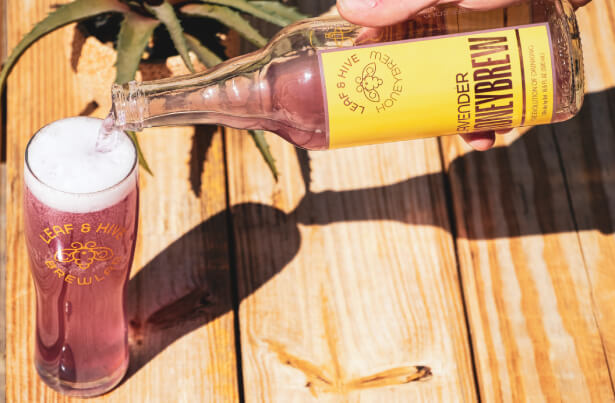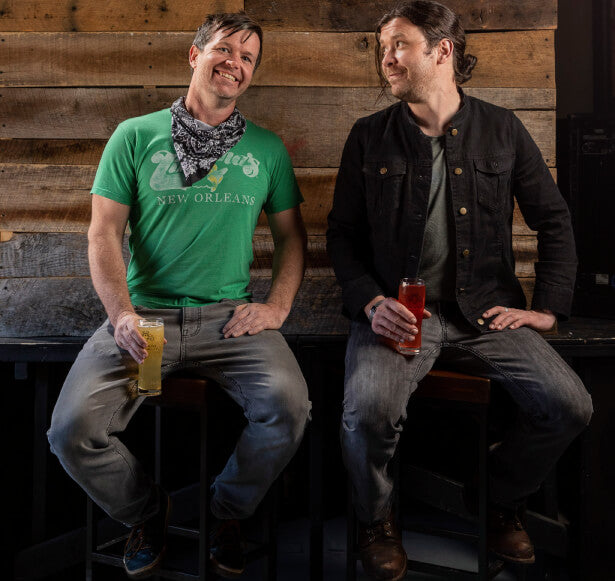 Meet The Brothers
Fred has a passion for the Honeybrew microcosm's intricacies and health benefits, which is overflowing with beneficial bacteria. He's always striving towards a balanced product that is invigorating, health-promoting, and intoxicating.
Andrew has an innovative and entrepreneurial spirit fueled by the opportunity to create new and unique products. When he's not blessing the tasting room with his charismatic personality and contagious smile, you'll find him at the brew lab experimenting with unconventional ingredients and tinkering with the brewing process.
Both brothers work hard to create refreshing drinks with no compromise on taste. Whether you're looking for a sweet fruity punch or a tart lemon tang, they've got you covered with their ever-increasing range of flavors.
Meet our people
Fred Lucas
FOUNDER
Fred Lucas is founder and master brewer of Leaf & Hive. In 2007 he befriended a guru of Jun in Mendocino County, California, and began his journey honing the art of brewing. He launched Leaf & Hive with his brother, Andrew, in 2019 to share his craft with the world.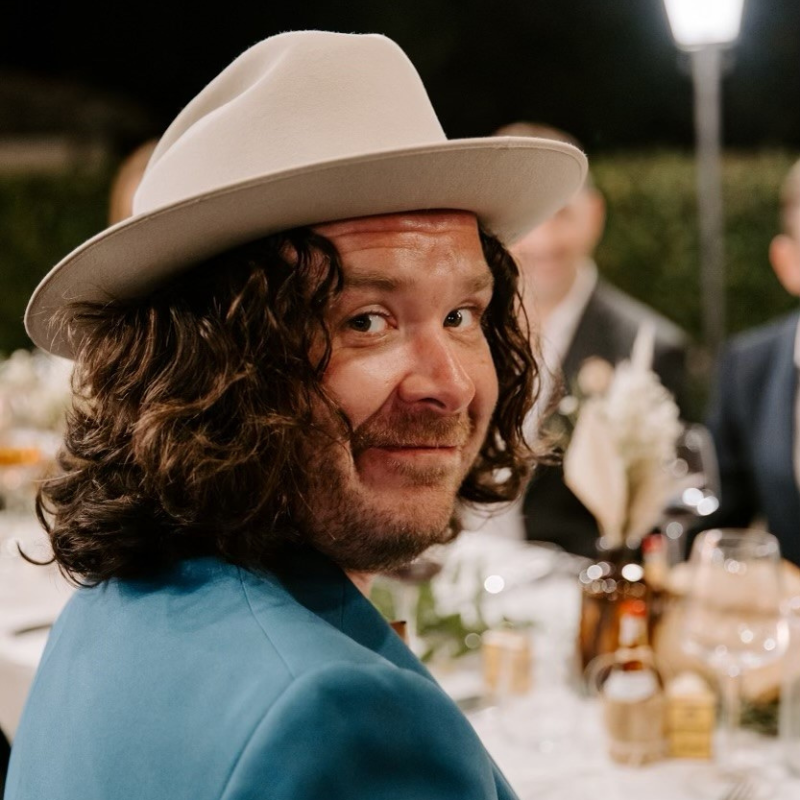 Andrew Lucas
FOUNDER
Andrew is a co-founder of Leaf & Hive who oversees all operations of the Brew Lab. Andrew is passionate about sharing the benefits of honey and other natural ingredients with the world. He believes in creating products that are not only healthy and delicious but also ethical and sustainable. His commitment to quality and authenticity is reflected in every aspect of the Leaf & Hive ethos.
Annalee Gooding
Brand Ambassador
Annalee Gooding brand ambassador for Leaf & Hive connects people to the honey brew passion. Annalee has supported nationwide brands in the fashion and design industry including international collaborations. She joined her two brothers, Fred and Andrew, at Leaf & Hive in 2022 creating magic along the way and growing partnerships, and supporting the evolution of the beverage industry.
Hannah Underhill
Head of Marketing
Hannah leads the marketing efforts at Leaf & Hive. Hannah has a notable track record and extensive background growing brands collaboratively with clients to achieve market growth. Her expertise lies within the development of new processes, market research, business development, and the identification of new business opportunities and partnerships.
Discover
The Honeybrew Experience
Oh, what a beautiful buzz!
Only the finest organic, sustainably-sourced herbs and botanicals are used when creating honey brew and we wouldn't settle for any less.
Explore products